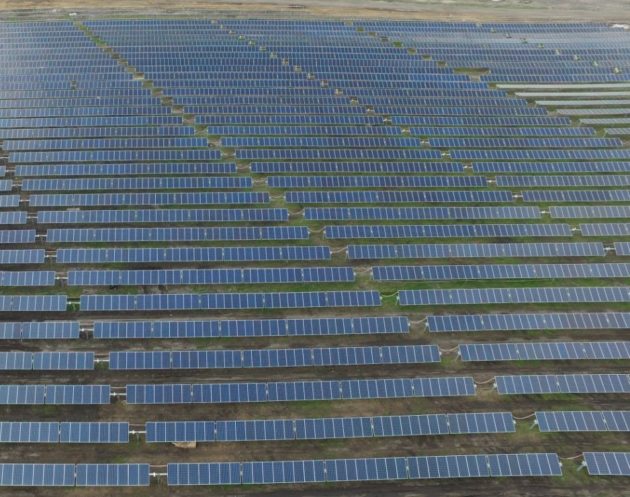 (www.geekwire.com)
About a month from now, a solar plant on a 260-acre site in North Carolina will open, and that will be a big deal for Starbucks.
That's because the company invested directly in the solar farm, and has been monitoring progress week after week via drone, like eager customers peaking over the counter to check on their morning coffee. When it is operational, the solar farm will deliver the clean energy equivalent to the electricity used to power 600 stores North Carolina, Delaware, Kentucky, Maryland, Virginia, West Virginia and Washington, D.C.
Starbucks has invested in renewable resources since 2005, and it reached a goal of using 100 percent renewable electricity to power its stores two years ago. Starbucks has traditionally purchased renewable energy. The North Carolina plant is a more direct model.
"The corporate sector is driving the conversation at the moment, which is a very interesting dynamic," Patrick Leonard, who is in charge of sourcing renewable energy for Starbucks stores in the U.S. and Canada, said in a statement. "We're happy to partner with utilities to do this but we now also have options to engage with projects directly. For a company like Starbucks and some of the tech companies that use a lot of energy, to be able to source their needs in a positive way is a win-win."
Meanwhile, in its home state of Washington, the coffee giant recently got the OK from the Washington Utilities and Transportation Commission for a deal with Puget Sound Energy to expand its use of wind energy to power 116 stores, including its roasting facility in Kent.
The deal is through a subscription-style program called Green Direct that lets users decide exactly what type of renewable energy they want to use, versus the utility making that decision. PSE says the program will eventually produce enough energy to power nearly 30,000 homes. REI and Target among other big companies participating in the program.