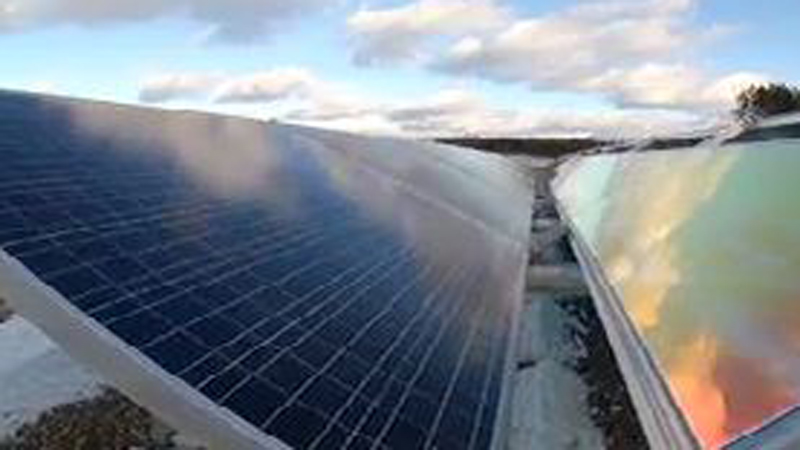 (www.kstp.com)
Solar panels installed on two closed landfills are powering equipment needed to ensure gases and toxins are not polluting the air and water.
The panels were installed last year at the Washington Co. landfill in Lake Elmo and the Lindenfelser landfill in St. Michael.
The panels produce up to 80-percent of the power needed at the Washington Co. landfill and all of the energy plus some at Lindenfelser.
"The excess energy we sell back to the grid," Walker Smith with the Minnesota Pollution Control Agency (MPCA) said.
The MPCA applied for the solar use through the Minnesota Department of Commerce and used land sales to pay for $320,000 in panels.
Walker says the grids should pay for themselves in 10-15 years while the landfills are unlikely to ever be developed or sold.
"There's really not much else we can do with the land out here just because of the equipment that's on it," Walker said.
The Washingotn Co. landfill operated in the 1970's. The state took control of it in the 1990's as part of the Closed Landfill Program, which allowed the state to pay for environmental protection systems that protect the air and water in the area.
The state currently operates 40 closed landfills, 23 of which require the energy powered pollution collection systems.
The MPCA hopes to expand the solar initiative to at least two more closed landfill sites in the coming years.