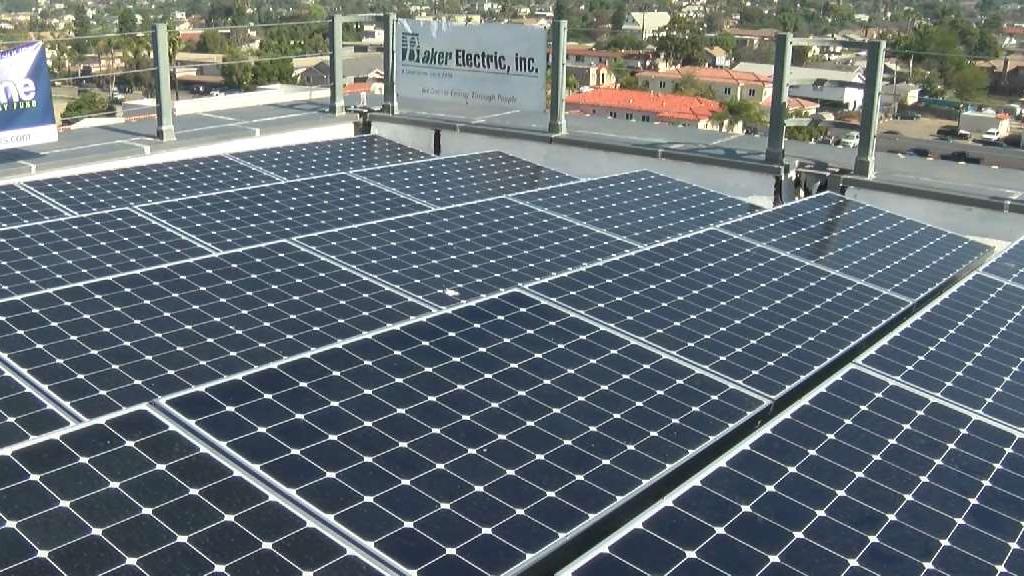 (www.cw6sandiego.com)
More San Diego residents are investing in solar energy. The city issued more than 2,200 solar permits during 2016, up 54% from the year before. Businesses are also going green, including the San Diego International Airport.
The Airport Authority installed these solar panels in February. According to the company that installed the system, going solar will allow the airport to save about 8-million dollars in energy costs over the course of 20 years.
Solar is expensive up front. Installation for a median-sized home can run $10,000 or more. City officials says more home and business owners are choosing solar because its eventually pays off. Since 2014, San Diego has ranked second in the nation for the number of solar panels installed. Applications jumped 54% in 2016.
City leaders have set a goal for all electricity used in the city to come from renewable sources by 2035. In order to reach that goal, it streamlined the solar permit process. You can now apply on-line and most permits are approved the same day. If you're interested in investing in solar do your research. You will need to hire a licensed contractor who can file for a permit for you.
According to the Environment California Research & Policy Center, San Diego has enough installed solar capacity to power nearly 50,000 homes.