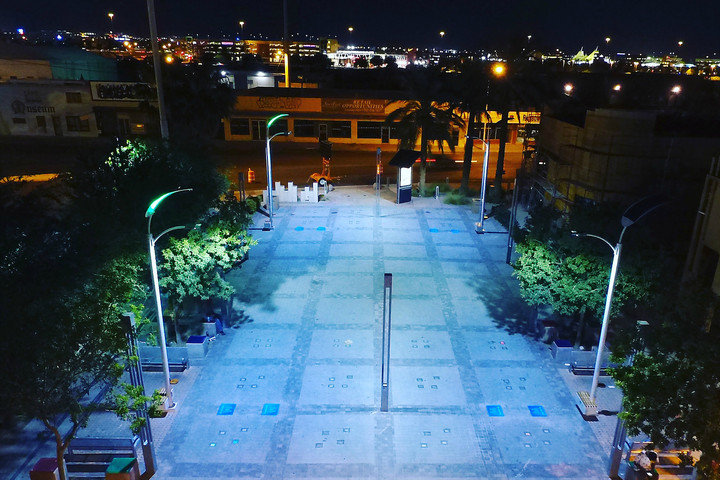 (www.digitaltrends.com)
Sin City may actually be transforming into the City of Sensibility. Well, in part, at least. A new clean-energy project in downtown Las Vegas looks to harness the energy of pedestrian foot traffic to power a series of streetlights.
Las Vegas has partnered with the startup EnGoPlanet on the project. EnGoPlanet aims to address the problem of poor access to electricity worldwide. It recently began crowdfunding a campaign to install lights in portions of Africa. As part of the Las Vegas trial, the company installed four cutting-edge streetlights in the downtown Boulder Plaza. These lights work entirely off the grid, utilizing only kinetic as well as solar energy.
Whenever a person steps onto one of the eight pads built into the sidewalk, three micro generators below the surface convert this energy into electricity. The level of pressure and consequently the amount of kinetic energy produced varies, however, EnGoPlanet estimates each footstep can create between four and eight watts of energy. The solar panels are mounted on top of the light.

The streetlights also double as individual charging stations. Several universal USB ports and wireless charging pads are built into the poles. Each unit also provides Wi-Fi for added functionality. People love a good Wi-Fi hot spot and this feature will surely only attract more pedestrians and therefore more traffic. Brilliant.
EnGoPlanet provided the streetlights to Las Vegas for free. The startup hopes to expand the upon the project in Las Vegas as well as other cities in the near future.