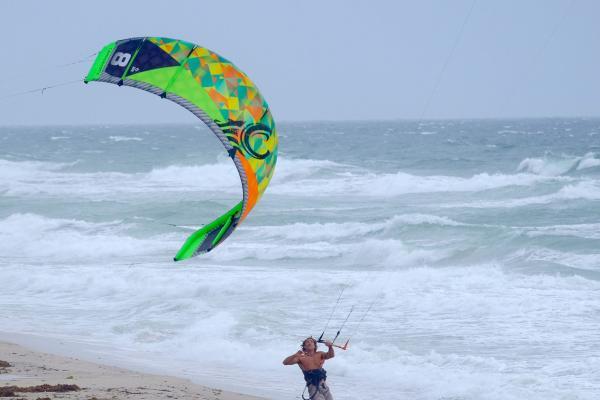 (www.pddnet.com)
Technology for wind energy could use fixed-wing or sails for power in a way that would make deployment easier for deep waters, a German company said.
German energy company E.ON said it made an investment commitment with Ampyx Power to test so-called airborne wind energy technology.
"This novel technology has the potential to transform the global offshore wind generation market as airborne wind devices are cheaper to manufacture and easier to maintain than conventional wind turbines," the German company explained. "Additionally, they are easier deployed in deeper waters surrounding countries such as Portugal, Japan and the United States."
Ampyx Power is a pioneer in the development of novel wind energy technologies and the company said teaming up with E.ON was "clear proof" of market interest. The collaboration in airborne wind energy is the second for E.ON, which invested in a Scottish start-up last year.
Anja-Isabel Dotzenrath, the CEO of E.ON's climate and renewables division, said investing in novel technology could help wind energy be more competitive.
"Airborne wind supports one of our overall targets to drive down cost for renewable energy," the CEO said in a statement.
A 2015 study sponsored by the European Wind Energy Agency finds offshore wind power is still a costly venture and the industry will need to pursue more efficient and more competitive options if it's to have a viable long-term future. In response, the study found the industry is using bigger turbines, which could pay off in the long-term, but require more capital up front.
E.ON said its investment decisions could lead to the development of a demonstration project off the coast of Ireland. If successful, the company said it would be a "stepping stone" toward making airborne wind a commercial opportunity.
Nine countries that share a border with the North Sea — Belgium, Denmark, France, Germany, Ireland, Luxembourg, the Netherlands, Norway and Sweden — agreed last year to improve infrastructure to support offshore wind. Britain, meanwhile, has more offshore wind farms than any other country.