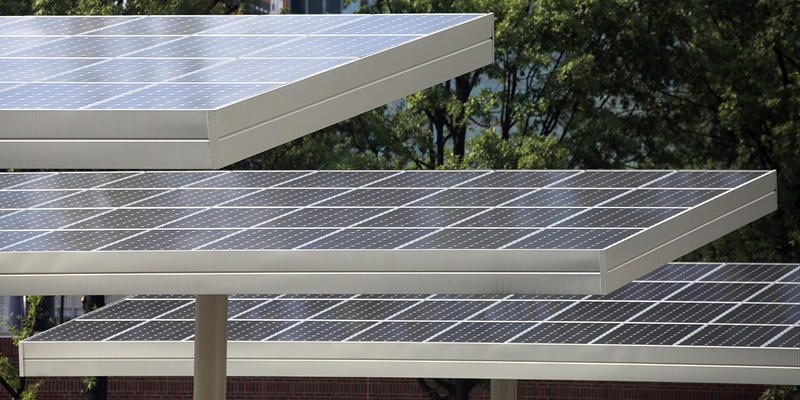 (www.news.wabe.org)
Just like the sun, Georgia's solar jobs are rising by the day.
Georgia now has nearly 4,000 employees working in solar.
That's a 23 percent hike from 2015, according to the Solar Foundation, a nonprofit group that promotes solar energy.
These workers have a variety of jobs ranging from installation of solar panels to design of new products.
"As things like coal energy, natural gas get more expensive, and solar is getting cheaper, so the good news is, it's a more affordable option," said Jennette Gayer, director of the advocacy organization Environment Georgia.
She also says Georgia's solar programs benefit from bipartisan backing in the state.
"We definitely have folks on both sides of the aisle who support solar," Gayer said. "We'll see what happens on the federal level,. There's a really important tax credit that we'll be working to make sure gets continued, but there's not been any real clear indication of support from the president or Congress."
Metro Atlanta has the majority of Georgia's solar jobs – more than 60 percent – followed by Bibb and Chatham counties.