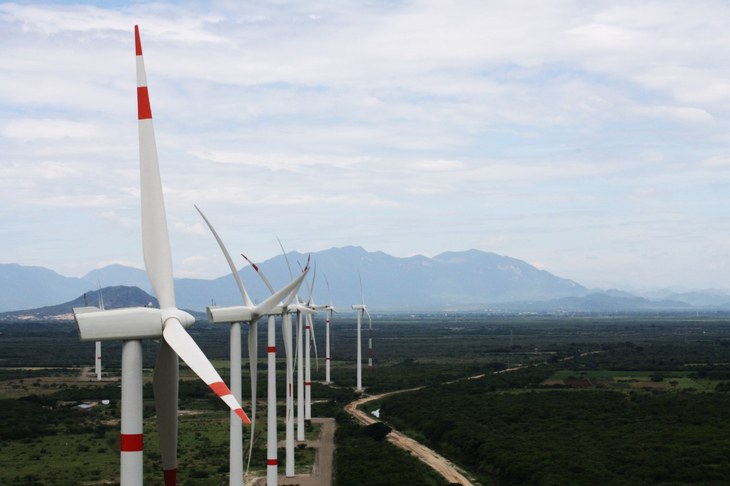 (www.theshorthorn.com)
Wind will power Arlington's General Motors Co. assembly plant, as the automaker purchases enough electricity to power 16 U.S. facilities.
GM will purchase 193,000 megawatt-hours of electricity annually, enough to power the company's business offices in Fort Worth and Austin, as well as the assembly and stamping complex in Arlington and 13 parts warehouses across the western half of the country. The agreement marks the largest purchase of renewable energy in the company's history.
GM is sourcing wind power through an agreement with Renewable Energy Systems, a global renewable energy and energy storage development and construction company. The automaker will purchase 50 megawatts of power produced at a Renewable Energy Systems 150-megawatt wind farm, Cactus Flats, in Concho County, Texas.
"[Renewable Energy Systems] is proud to support General Motors in reaching its 100 percent renewable energy goal," said Glen Davis, CEO of Renewable Energy Systems in the Americas, in a statement. "[Renewable Energy Systems] brings decades of experience to GM and other companies to reduce their carbon footprint and secure low-cost renewable energy for the future."
According to GM's estimates, switching to renewable wind power will lower the plant's energy costs by about $3 million each year, as well as cut emissions by 1 million metric tons.
The agreement is part of GM's pledge to meet all of the company's energy needs through renewable sources by 2050. When the agreement with Renewable Energy Systems goes into place in 2018, 6 percent of GM's global energy usage will come from renewable energy sources.
Along with its purchase of wind power, GM hosts 24 solar installations around the world and is the top ranked automotive user of solar energy in the U.S., according to a report released this month by the Solar Energy Industries Association.