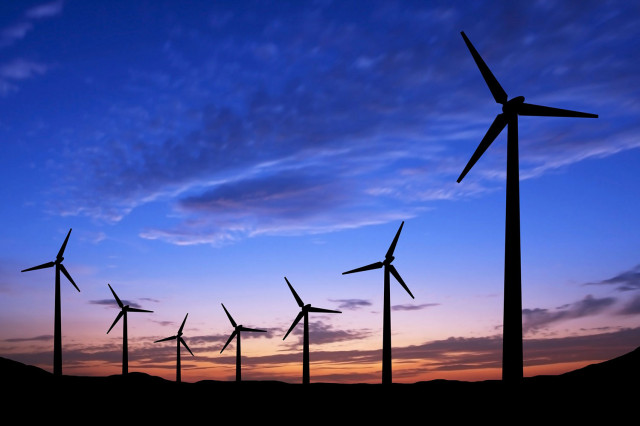 (www.digitaltrends.com)
Looking to be a little more earth-friendly, Apple has created a number of initiatives to ensure that it's running on renewable energy as much as possible. The latest of these efforts? The tech giant has entered into a joint venture with Xinjiang Goldwind Science & Technology — better known simply as Goldwind — a maker of wind turbines, with the goal of bringing more renewable energy to Apple's Chinese suppliers.
As part of the deal, Apple will get a 30 percent stake in four project firms from Beijing Tianrun New Energy Investment, a subsidiary of Goldwind, according to a Hong Kong stock exchange filing seen by the South China Morning Post.
It's not yet known exactly which Apple suppliers will benefit from the new deal, but it's likely Apple will eventually try to transition all of them over to renewable energy. Lens Technology, which is a supplier for Apple, recently said that it would completely power its glass production using renewable sources by the end of 2018, partly using wind farms, which makes it highly likely that at least some of the turbines will supply wind energy for Lens Technology.
Apple has been making quite the effort to move to renewable energy of late. In 2015, the company announced that 93 percent of its energy came from renewable sources, most of which are solar powered. In fact, Apple is currently building solar farms that will generate around 200 megawatts, and is working directly with suppliers to install a whopping 4 gigawatts of renewable energy around the world. Apple's data centers around the world also run on 100 percent renewable energy. And 99 percent of the paper Apple uses is either recycled or from sustainable forests.