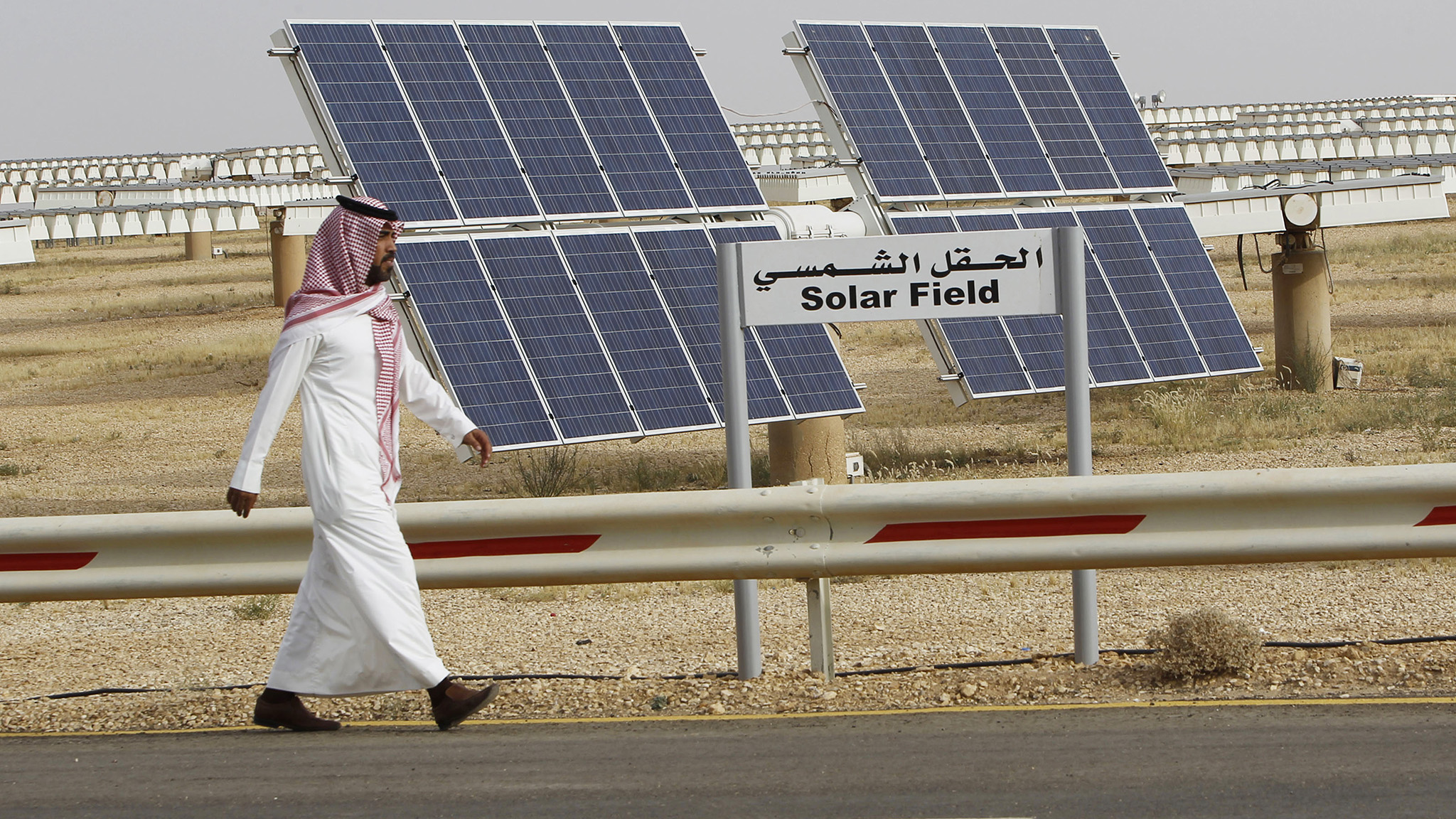 (www.ft.com)
Saudi Arabia will "within weeks" start issuing tenders for a big solar and wind power programme that envisages investment worth $30bn-$50bn by 2030, the country's oil minister said on Monday.

The oil-rich kingdom was also in the early stages of feasibility and design proposals for the country's first commercial nuclear power stations, with capacity of 2.8 gigawatts, added Khalid al-Falih. "There will be significant investment in nuclear energy," he said at a renewable energy event in Abu Dhabi. Mr Falih gave no further details on the programme's timeframe and cost. The pledge marks the first solid indication of the kingdom's commitment to developing nuclear energy, after it recently signed co-operation agreements with Russia, France and South Korea on feasibility work. Fleshing out his previously announced ambition to turn Saudi Arabia into a "solar powerhouse", Mr Falih said that the country was targeting renewable power projects with a capacity of 10GW by 2023.

The pledge to invest heavily in broadening the energy mix builds on previous commitments to alternative power sources as part of Riyadh's ambition to diversify the economy away from crude oil production by 2030. Its national development plan had earlier set a target of developing 3.45MW of renewable energy capacity by 2020. The broader economic reform plan aims to create new revenue streams to wean the government off dependence on oil. Energy forms a major component of the strategy, sparked by a fiscal crisis after two years of sustained low oil prices. The slump in oil revenues has prompted the government to draw down more than $100bn in financial reserves and borrow $17.5bn on global bond markets to help finance its budget. The government is also expected to cull billions of dollars' worth of infrastructure projects to cut costs, and is set to return to bond markets this quarter.

Renewable and nuclear energy are seen as vital to cut domestic demand for oil, freeing up production for export. Mr Falih also said the kingdom would turn to natural gas as a feedstock for local electricity production. The government has pushed forward with cutting utility and petrol subsidies despite some disapproval from a population accustomed to a generous welfare state. The reforms are expected to save about $55bn a year by 2020. Speaking at another event in Abu Dhabi last week, Mr Falih said that earlier price rises had already produced a "significant drop" in demand growth from an average 5-6 per cent to 0.5 per cent last year. He also reaffirmed Riyadh's commitment to privatisation as part of the economic reform push. The long-awaited initial public offering of a minority stake in state oil company Saudi Aramco — "the largest IPO in history" — was still scheduled for 2018, he said. The state-owned Saudi Electricity Company was also set to be split and sold off, he said. Mr Falih reiterated plans to privatise the stock market next year, adding that this could be followed by other sectors such as seaports and airports. Addressing last year's Opec deal with non-Opec producers to trim output to sustain prices, Mr Falih said he doubted that the six-month agreement would need to be extended as demand would increase and the market would return to balance.