Posted on March 25th, 2016 in environment by Spencer R.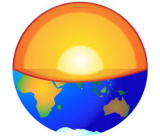 WASHINGTON–(BUSINESS WIRE)
The global geothermal power market continued to grow forward according to the 2016 US and Global Geothermal Power Production Report released today by the US Geothermal Energy Association. With an operating capacity of 13.3 GW in 24 countries, the market had new capacity under development in 82 countries. This new capacity would add 12.5 GW of new power capacity, approximately doubling current output.
"Globally geothermal power is trending up, but the US market outlook is clouded due largely to federal and state policies that either don't recognize the value of geothermal power or don't treat it with parity"